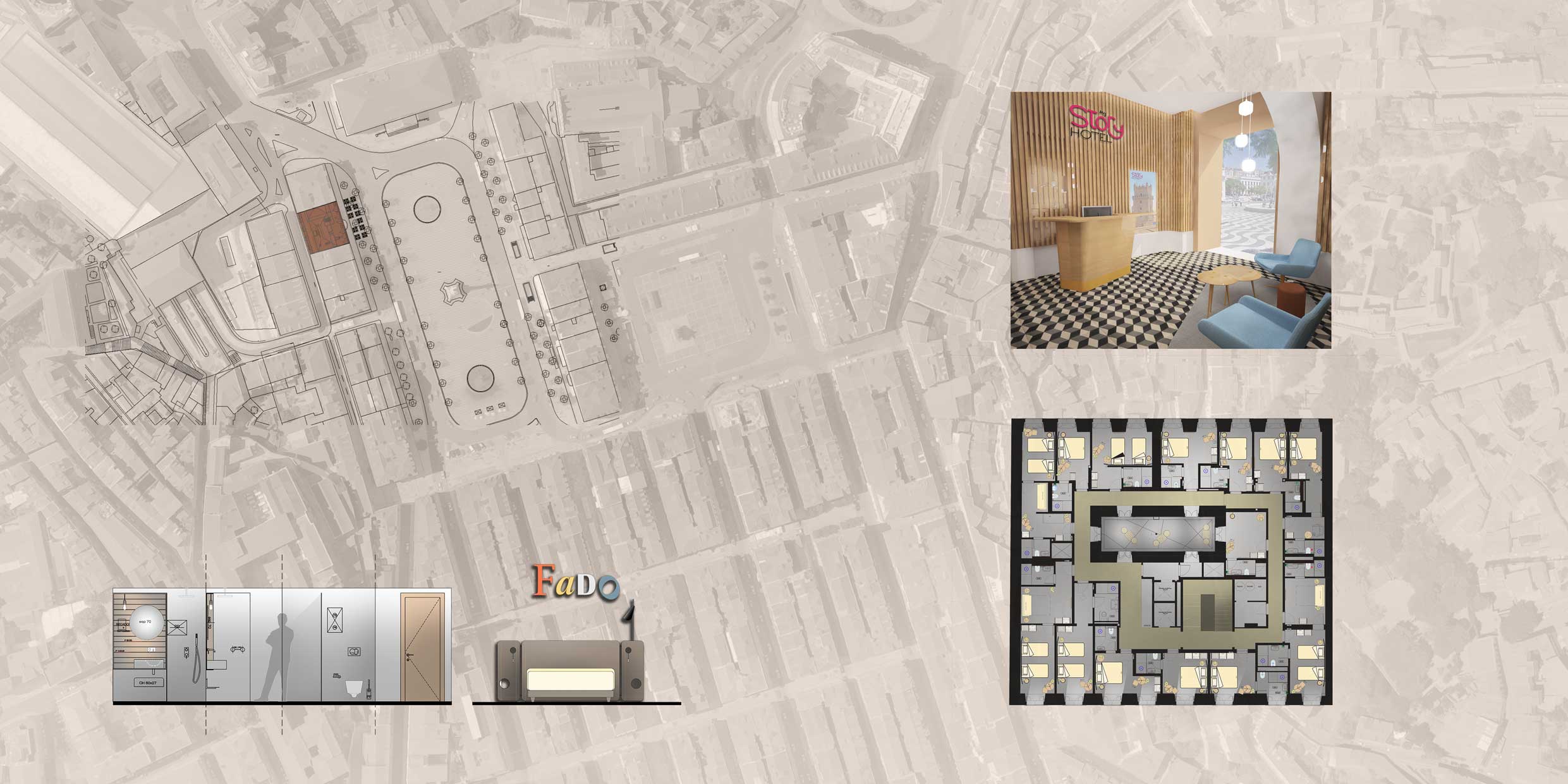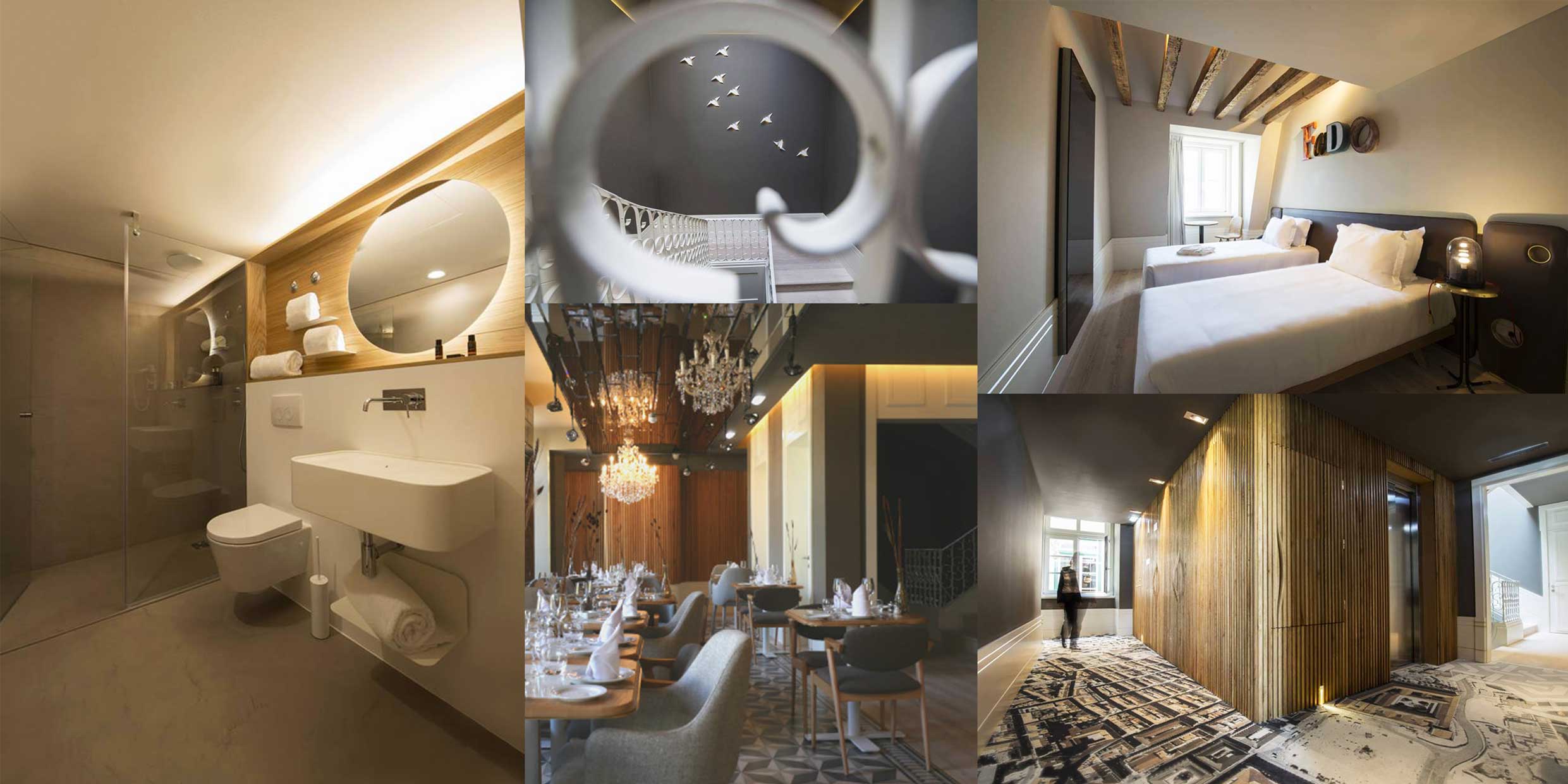 MSH Rossio
Lisbon, Portugal | 2015
My Story Hotel – Rossio is a design hotel located in D.Pedro IV square in Lisbon, Portugal. It is located in one of the most well known areas of Lisbon's downtown – Rossio.
Working closely with the engineering department, this renovation project aimed to mix the comfort of a modern hotel with traditional elements restored from the pombaline buildings.
The hotel facilities were distributed in six floors, with the reception and service areas located on the ground floor, the restaurant and kitchen on the first floor, and the bedrooms on the upper floors. The 18th century building also contained a central courtyard that was renovated to act as a summer lounge.
---